Craftys Creepy Castle
Perfect for all the family!
Thursday 28th October 2:00pm
Thursday 28th October 2:00pm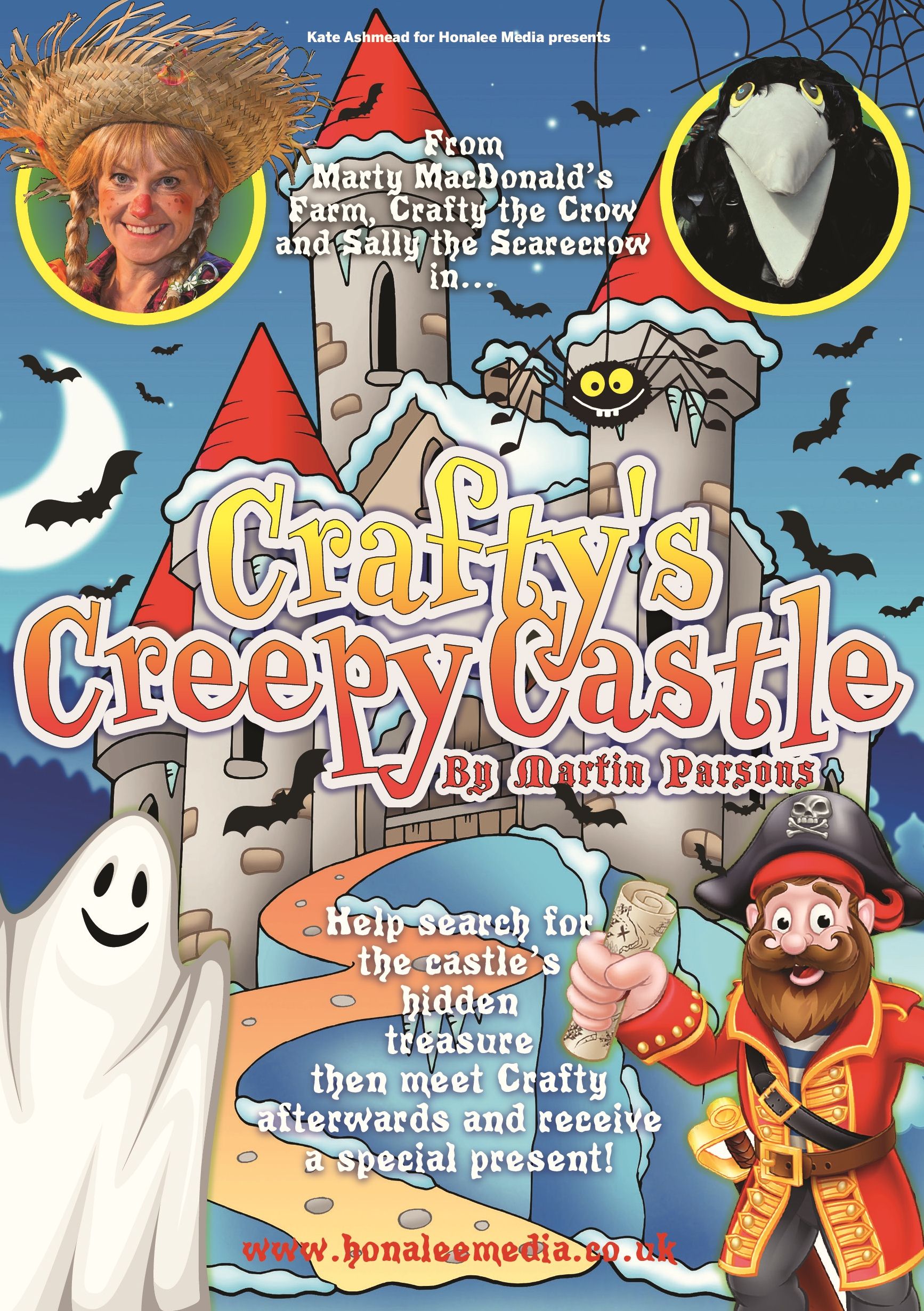 Tickets £9.50, £10.50 & £36.00
From the team behind  
Marty MacDonald's Farm and The Santa Shows
comes the spookiest Trick Or Treat show ever…
Why has Crafty the Crow gone to live in a haunted castle?
Can Sally the Scarecrow help with its ghostly goings-on?
And why is Pirate Harry making things go bump in the night?
Come in your scariest Hallowe'en costume and  
join the adventure to find the hidden treasure in…
Crafty's  Creepy Castle
 
…then meet Crafty afterwards and receive a special Trick Or Treat present!
Songs include children's favourites
If You're Scaredy And You Know It, Dingle, Dangle Scarecrow, The Hokey Cokey,  Hickory Dickory Dock, Row, Row, Row Your Boat, I Hear Thunder  and many more!
Crafty's Creepy Castle is a family show particularly suitable for 2-7 year olds and lasts  for 45 minutes, followed by our popular meet, greet and treat with Crafty the Crow himself - including a free Trick Or Treat present for every child!
Don't forget to come in your scariest Hallowe'en costume too!