Adult Pantomime- Sinderella
Thursday 11th January 8:00pm

to

Saturday 20th January 8:09pm
Thursday 11th January 8:00pm
Saturday 20th January 8:00pm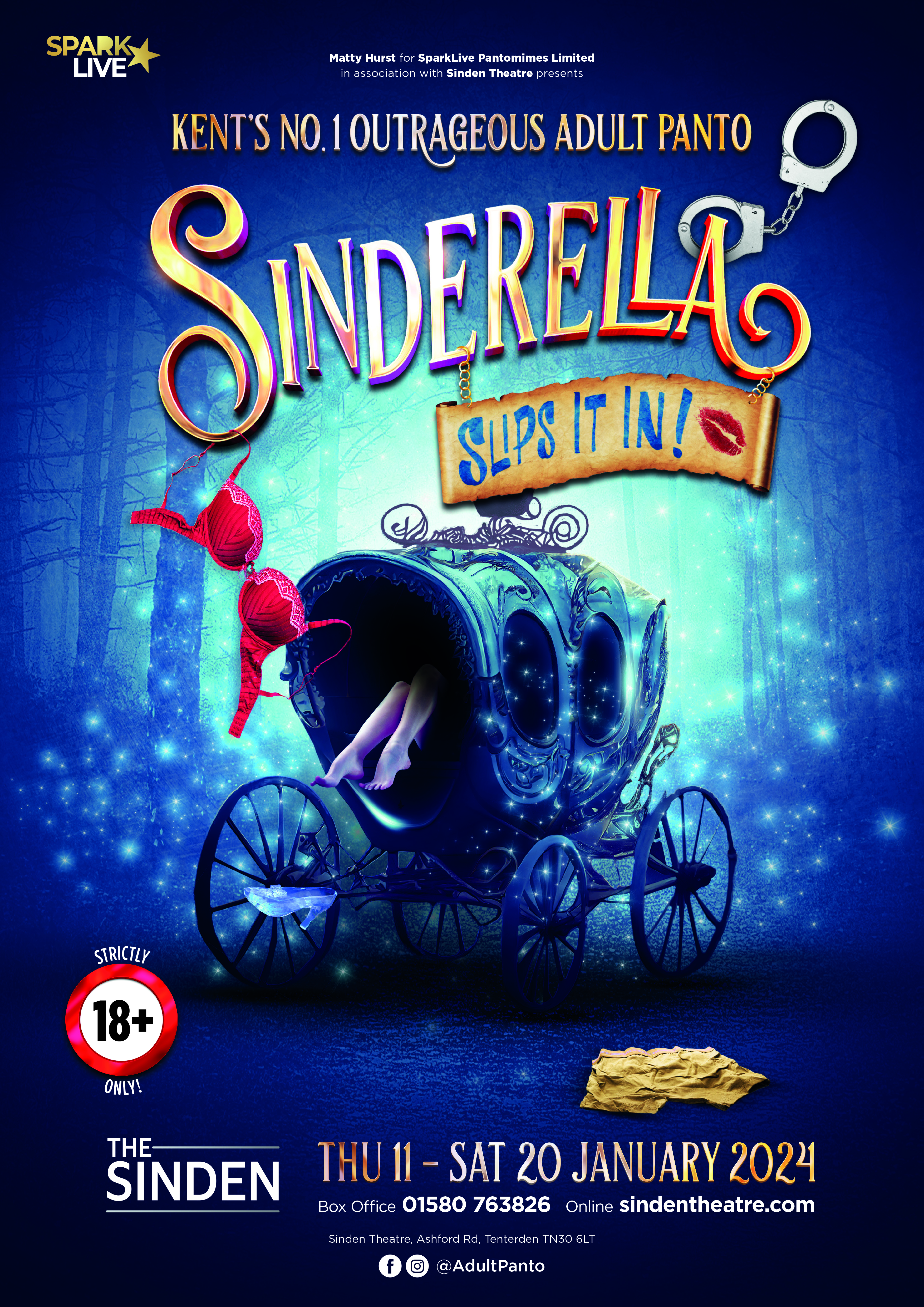 Will poor Sinderella get to one of the Prince's balls? or will she lose more than her slipper at midnight?
With the help of her best friend, Nipples, and her Fairy Godfather by her side could all of her wet dreams come true? 
Join SparkLive as they return for their 3rd consecutive year of Tenterden's most outrageous adult panto! Oh yes they do! 
Join Sinderella as she goes from drags to riches, outwits her wicked step-sisters, Sciatica & Haemorrhoid, and meets her dashing Prince Charminge. The cock is ticking, so ball-bag your favourite seats now! 
Strictly 18+ 
Trigger warning: contains expletives, sexual references and dark humour